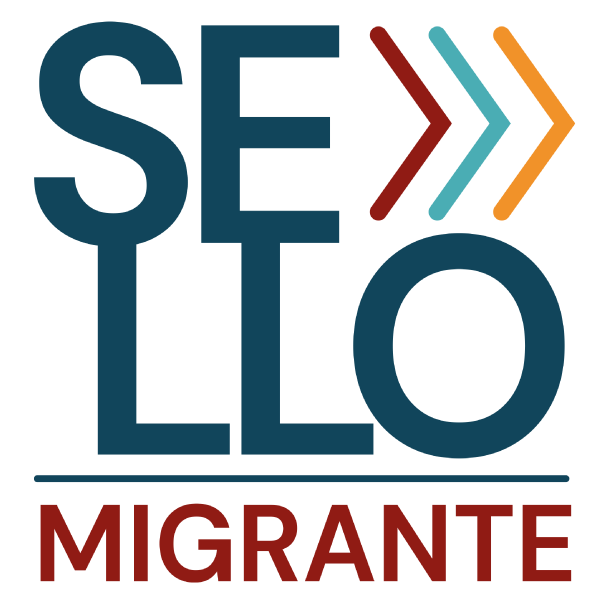 The Sello Migrante (Migrant Seal) is a recognition granted by the State of Chile, through the Servicio Nacional de Migraciones (SERMIG), to municipalities that carry out positive action measures for the inclusion of the migrant and refugee population, based on certain quality standards and with a focus on rights, inclusion, and non-discrimination.
The objective of the Sello Migrante is "to create or strengthen the municipal institutions necessary to implement plans, programs, and projects aimed at the attention and inclusion of the migrant and refugee population".
These capacities will be certified by SERMIG, which will support and guide the creation or strengthening of community institutions for these purposes.
Which commitments do the municipalities make when they obtain the Sello Migrante?
By signing the Carta de Compromiso (Letter of Commitment), through their Mayor and Municipal Council, municipalities officially undertake the commitment to obtain and maintain the Sello Migrante issued by SERMIG.
Applying for the Sello Migrante certification
The municipalities that have adhered to this initiative, i.e. that have signed the "Letter of Commitment", that meet the requirements, that wish to obtain or revalidate their Sello Migrante certification, must submit a report that will be evaluated by the SERMIG's Technical Team.
Geolocation of Migrant Offices
Certified and revalidated municipalities
| Municipality: | Obtaining date: | First revalidation: | Last revalidation: |
| --- | --- | --- | --- |
| Quilicura | 13/12/2015 | 2/10/2018 | 12/1/2021 |
| Estación Central | 21/9/2016 | 28/11/2019 | – |
| Peñalolén | 10/4/2017 | 28/6/2019 | 21/1/2022 |
| Maipú | 9/1/2018 | 21/1/2022 | – |
| Santiago | 9/8/2018 | 21/1/2022 | – |
| Independencia | 3/10/2018 | – | – |
| La Reina | 8/11/2018 | 12/1/2021 | – |
| La Pintana | 2/5/2019 | – | – |
| Providencia | 2/5/2019 | – | – |
| Valparaíso | 26/7/2019 | 25/4/2022 | – |
| Huechuraba | 29/10/2019 | 25/4/2022 | – |
| Coquimbo | 1/10/2019 | 3/12/2021 | – |
| San Antonio | 26/12/2019 | – | – |
| Antofagasta | 13/1/2020 | – | – |
| Rancagua | 11/2/2020 | – | – |
| San Miguel | 28/5/2021 | – | – |
| Macul | 28/5/2021 | – | – |
| San Bernardo | 23/8/2021 | – | – |
| Chimbarongo | 24/9/2021 | – | – |
| San Felipe | 10/11/2021 | – | – |
| Buin | 21/1/2022 | – | – |
| Concepción | 21/1/2022 | – | – |
| Petorca | 21/1/2022 | – | – |
| Lo Prado | 21/1/2022 | – | – |
| Colina | 21/1/2022 | – | – |
| Cerro Navia | 21/1/2022 | – | – |
| La Florida | 21/1/2022 | – | – |
| Vicuña | 21/1/2022 | – | – |
| Temuco | 21/1/2022 | – | – |
| Los Ángeles | 21/01/2022 | – | – |
| Linares | 21/1/2022 | – | – |
| La Serena | 21/1/2022 | – | – |
| Salamanca | 21/1/2022 | – | – |
| Los Andes | 21/1/2022 | – | – |
| Puente Alto | 21/1/2022 | – | – |
| Curanilahue | 21/1/2022 | – | – |
| Cartagena | 21/1/2022 | – | – |
| Arica | 07/07/2022 | – | – |
| Renca | 05/10/2022 | – | – |
| Recoleta | 24/11/2022 | – | – |
| Quillota | 26/12/2022 | – | – |
Municipalities adhering to Sello Migrante