To whom is this Residencia Temporal permit directed?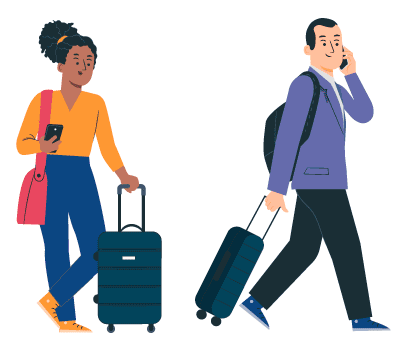 This permit may be applied for by foreigners nationals or residents, as the case may be, of those States parties to international agreements signed by Chile and which are in force, by virtue of which such persons must be authorized to reside temporarily in the country.
The requirements and effects of these permits will be those established in the agreement or treaty applicable to the foreign applicant.
Where can I apply for a Residencia Temporal permit?
This application for a Residencia Temporal permit must be made from outside Chile, by logging in with the account created by the applicant for these purposes or with ClaveÚnica, in the Portal de Trámites Digitales of Servicio Nacional de Migraciones (SERMIG).
Once logged in, you must search for the "Solicitud de Residencias Temporales para extranjeros fuera de Chile" (Application for Residencia Temporal for foreigners outside Chile).
* Application only available from abroad.
Within the framework of the Treaties and Free Trade Agreements (FTA) signed by Chile have temporary entry chapters that allow business people to request a residence permit in our country.
The documents indicated above will not be required when the international agreement or treaty in question explicitly exempts applicants from submitting them.
Documents issued in any language other than Spanish and English must be submitted together with their respective translation, which must be authorized by a certified body.
All documents issued abroad or by the respective consular representation in Chile must be apostilled or duly legalized, as stipulated in Articles 345 and 345 bis of the Código de Procedimiento Civil (Code of Civil Procedure).
What other subcategories of Residencia Temporal are there?