Situation of children and adolescents (NNA)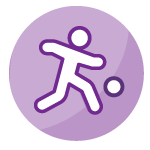 It is a free residence permit. Therefore, there is no fee to be paid during the application process.
No payment of penalties nor initiation of the "Declaración voluntaria de ingreso clandestino" (Voluntary declaration of clandestine entry) procedure are required to start the process.
This permit may be granted regardless of their immigration status or the immigration status of the child's parent or guardian in Chile.
The grant of this residence permit will not be a benefit extensible to other members of the family group or person in charge of the child's care.
Where can I submit this application?
The application can be made on the SERMIG's Portal de Trámites Digitales. Once logged in, you must search for "Solicitud de Residencias Temporales para extranjeros dentro de Chile".
* Procedure available only from within Chile.
For foreigners who are inside Chile as Permanencia Transitoria holders, they must submit a copy of the Tarjeta Única Migratoria (TUM) or a copy of the entry stamp in their passport.
Documents issued in any language other than Spanish and English must be translated and legalized by the respective Consulate.
All documents issued abroad or by the respective consular representation in Chile must be apostilled or duly legalized, as stipulated in Articles No. 345 and 345 bis of the Código de Procedimiento Civil (Code of Civil Procedure).
Documents issued by private parties must be submitted within 30 days from the date of issuance. Those issued by public institutions and agencies must be presented within 60 days from the date of issuance, unless the validity of the document is different from that indicated.
All documents must be submitted in PDF format.