Permit for victims of human trafficking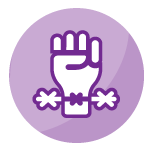 Foreign persons who are within the national territory and who are victims of the crime of trafficking in persons, that have contact with institutions of the Mesa Intersectorial sobre Trata de Personas (Intersectoral Roundtable on Trafficking in Persons), are eligible for this permit.
During the period of validity of this permit, the victim may decide to exercise criminal and civil actions in the respective judicial proceedings, or initiate proceedings to regularize their residence status.
Permit for victims of smuggling of migrant persons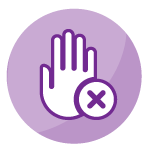 You are eligible for this permit if you are a foreigner and a victim of the crime of smuggling of migrants. This application must be submitted by the Ministerio Público (Public Prosecutor's Office) in SERMIG's Portal de Trámites Digitales.