To whom is this Residencia Temporal permit directed?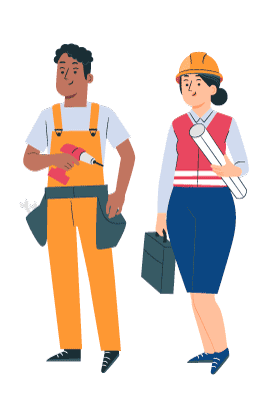 This permit may be applied for by foreigners who wish to reside in the country for a limited period of time, in order to engage in lawful remunerated activities:
Under a subordinate or dependent relationship with an employer who has a domicile or branch office in Chile. This permit is valid for up to two years and may be extended for two years in succession.
With a formal job offer issued by a Chilean natural or legal person, and which has been formally accepted by the interested party, may also apply for the permit. Based on the additional information provided in the application, and if the analysis is favorable, the person will be granted a Residencia Temporal permit for a period of 90 calendar days. Once you enter the country, you will have 45 days to present the employment contract, granting you a 1-year extension.
Where can I apply for a Residencia Temporal permit?
This application for a Residencia Temporal permit must be made from outside Chile, by logging in with the account created by the applicant for these purposes or with ClaveÚnica, in the Portal de Trámites Digitales of Servicio Nacional de Migraciones (SERMIG).
Once logged in, you must search for the "Solicitud de Residencias Temporales para extranjeros fuera de Chile" (Application for Residencia Temporal for foreigners outside Chile).
* Application only available from abroad.
Whether the activities are executed under subordination and dependence, or on your own account, you must attach to the residence application, the Carpeta tributaria (Tax folder) of the employer or contractor, in case the employer is a legal or natural person that has Inicio de actividades (issued by SII, the Chilean IRS). Otherwise, you must certify sufficient economic solvency to comply with the contractual obligations agreed upon.
The passport must be valid for at least one year as from the application date (for applications submitted abroad).
The employment contract must be signed by the employer at a Chilean notary public. While the foreign person must sign it at the competent consulate.
Documents issued in any language other than Spanish and English must be submitted together with their respective translation, which must be authorized by a certified body.
All documents issued abroad or by the respective consular representation in Chile must be apostilled or duly legalized, as stipulated in Articles 345 and 345 bis of the Código de Procedimiento Civil (Code of Civil Procedure).
Documents issued by private parties must be submitted within 30 days from the date of issuance. Those issued by public institutions and agencies must be presented within 60 days from the date of issuance unless the validity of the document is expressly stated.
What other subcategories of Residencia Temporal are there?